Hey there, fellow adventurers! In this article, we will share some dehydrated food recipes and tips to make your next hiking trip a delicious and satisfying experience.
I recently embarked on an epic hike so I wanted to share some of the dehydrated food recipes that were perfect for our journey.
Hiking is a great outdoor activity that allows you to explore nature and get some exercise but one challenge that hikers often face is how to carry enough food that is both lightweight and nutritious.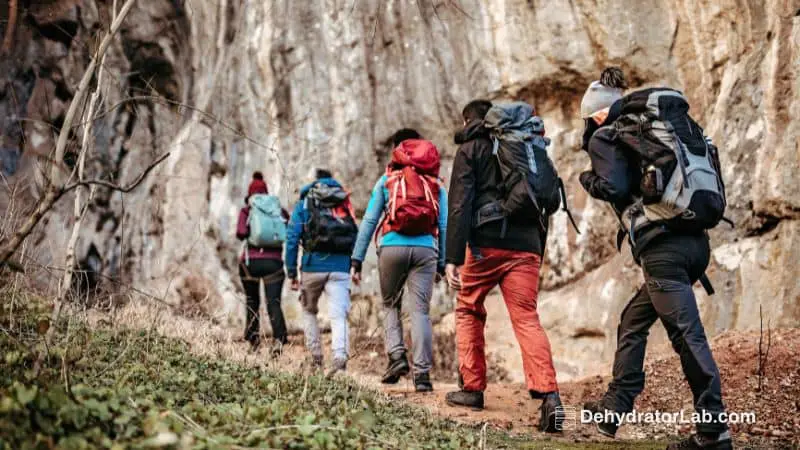 Dehydrated food is an excellent solution for this problem, as it is lightweight, easy to carry, and can be rehydrated with water when you're ready to eat.
Prepare Food for the Duration of the Hike
To help you out, I'll show you what we had for breakfast, lunch, and dinner, as well as share 10 of my favorite lightweight, quick, and tasty meal recipes. I'll also provide some handy tips at the end, so stay with me!
But before, let's clarify a few things: When preparing dehydrated food for backpacking or hiking trips (this is what we're covering here today), the main difference between shorter trips (1-2 days) and longer trips (10 or more days) lies in the quantity of food, meal variety, and logistical considerations.
Here's a breakdown of some key factors to consider for both trip durations:
1-2 Day Backpacking Trips:
Quantity: Since you'll only be out for a short period, you can pack a smaller amount of dehydrated food for camping. Plan for 3 meals a day (breakfast, lunch, and dinner) plus snacks.
Meal Variety: You won't need as much variety in your meals since it's a short trip. You can opt for a few different meals and snacks.
Logistics: Planning for a 1-2 day trip is simpler as you won't have to worry about resupply points or food spoilage.
10 or More Day Hiking Trips:
Quantity: You'll need a larger quantity of food for a longer trip. It's essential to calculate your daily calorie needs and plan for 3 meals a day plus snacks. Remember to account for increased appetite due to physical exertion.
Meal Variety: For longer trips, it's important to have more variety in your meals to avoid "menu fatigue" and ensure you maintain a balanced diet. Rotate different breakfast, lunch, and dinner options, and include various snacks to keep things interesting.
Logistics: On extended trips, you may need to plan resupply points or mail drops to replenish your food supply. Additionally, you may need to consider bear canisters or other wildlife-resistant food storage methods depending on your hiking location.
For both trip durations, it's important to select lightweight, calorie-dense, and easy-to-prepare dehydrated food.
Pre-packaged meals, DIY dehydrated meals, and a combination of staple ingredients (such as rice, pasta, or couscous) with dehydrated vegetables, fruits, and proteins can provide the necessary nutrition and energy for your adventure.
So, let's dive into dehydrating food and some of my favorite recipes, and delicious meals perfect for hiking and other adventures.
Getting Started With a Food Dehydrator
Opting for store-bought dehydrated or freeze-dried meals can be quite pricey, so when planning a 10-20 day hiking adventure for two, I decided to prepare every meal myself. Better to do it yourself at home really.
No comparison really, you control every step of the process and every ingredient. I shopped for plenty of vegetables (eggplant for example) at my local budget-friendly supermarket, and also visited traditional supermarkets like Coles and Woolworths for specific ingredients.
So, I decided to prepare every meal myself using Excalibur dehydrators: the Excalibur with five trays which I just love, and the Excalibur classic round one with five trays as well which gets the job done. Both did a great job of dehydrating the food really.
Dehydrating food is essentially removing the water content, allowing it to be preserved for up to 12 months.
When it comes to dehydrating and rehydrating food, there's a simple but crucial step that many people overlook: measuring the weight of your ingredients accurately. Before placing any prepared food in your dehydrator, make sure to weigh it precisely.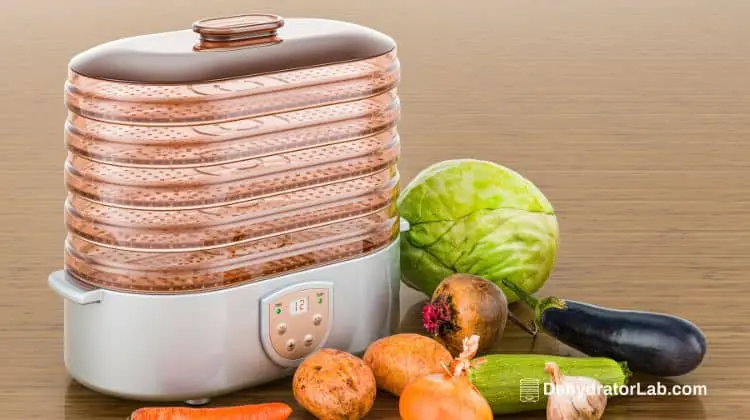 Then, after the dehydration process is complete, weigh it again. The difference in weight between the two measurements represents the exact amount of water you will need to rehydrate your food later.
To ensure you have the right amount of water, note the weight difference on every bag you fill. The key to successfully rehydrating your food is not to use more or less water, but to be precise in reconstructing a perfect meal.
Let the food sit closed in the calculated amount of hot water for 15 minutes. If you find the consistency is too thick for your liking, you can always add a small amount of water.
Now that we've talked about that, remember, dehydrating is a very simple process: place the fresh food on the trays in a single layer for better results, and use the dehydrator in a well-ventilated room.
Make sure to use the dehydrator in a well-ventilated room and set the temperature accordingly. Leave it on overnight or until the food is completely dry, which is crucial.
Preparing and Dehydrating Different Foods:
I dehydrated a variety of foods, including zucchini, baby spinach, broccoli, carrots, green beans, sweet potato, pumpkin, canned corn, lentils, black beans, and tomato sauce.
I was incredibly proud of my collection of dehydrated ingredients.
Dehydrating Vegetables and Fruits
Zucchini: I used a mandoline to evenly slice zucchini. A 1.5-kilogram batch of zucchini reduces to just 70 grams when dehydrated. Be cautious not to slice them too thin, as they tend to stick to the trays or baking paper.
Baby spinach: I used pre-washed baby spinach from a sachet. A 250-gram packet shrinks to a mere 20 grams.
Broccoli: For broccoli, boil, drain, cool, and dehydrate are the steps. Cut into small florets and boil until tender. Drain, cool, and place on the tray. Four heads of broccoli went from 860 grams down to 70 grams.
Carrots: Chop carrots into tiny cubes, as they can take longer to rehydrate. Cook, drain, cool, and dehydrate. Six hundred grams of carrots will shrink to 40 grams.
Green beans: I made ribbons using a potato peeler without blanching. One kilogram of frozen green beans reduces to 80 grams.
Sweet potato: Dehydrate mashed sweet potato by spreading it evenly and thinly on baking paper. Once fully dry, blend until it becomes a powder. One kilogram of sweet potato will reduce to about 100 grams.
Pumpkin: Half of a butternut pumpkin (700 grams) will reduce to 40 grams.
*Dehydrating mashed or pureed food, like sweet potato and butternut pumpkin, requires the use of baking paper. Once it's fully dry, blend it into a powder.
Canned food – corn: Rinse and drain canned corn before dehydrating. Three cans (750 grams) will reduce to 190 grams.
Dehydrating Legumes
Lentils: Dehydrated lentils are an excellent source of protein. Two cans (800 grams) will reduce to 110 grams.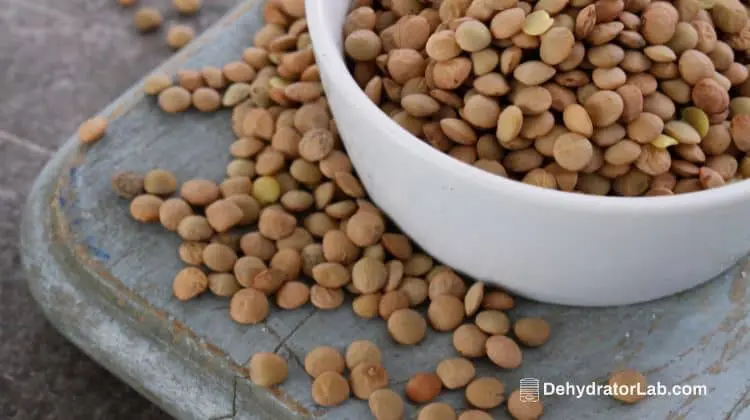 Black beans: Two cans of black beans can be dehydrated, though they are harder to rehydrate. 800 grams will reduce to 180 grams.
Dehydrating Sauces and Condiments
Tomato sauce: Dehydrate tomato or pasta sauce and then blend into a powder. A jar of sauce (500 grams) will reduce to 80 grams.
10 Meal Ideas and Recipes for Hiking
With all these dehydrated ingredients, I created a collection of lightweight, nutritious meals perfect for our hiking adventure
For breakfast on the hike, we opted for protein bars and coconut milk cereals to avoid cooking. Lunches were simple, with tortilla tuna wraps and peanut butter or Nutella wraps. But the most exciting part was dinner, where we enjoyed a variety of dehydrated meals.
Here are some of my favorite dehydrated meal recipes that you can prepare for your hiking trip: Dahl, Spa-Bol, Soup, Couscous, Mashed Potato, Bacon Pasta, Miso, Quinoa Chili, Polenta, Spinach Pasta.
Let's cook!
1. Spicy Dahl with Coconut:
Ingredients:
Red split lentils
Bay leaves
Stock cube
Brown onions
Garlic
Ginger paste
Spices (cumin, chili, turmeric)
Diced tomatoes
Instructions:
Lentils are protein-packed and nutritious. Start by rinsing red split lentils, covering them with water, adding bay leaves and a stock cube, and cooking for 20 minutes. Meanwhile, chop two brown onions and crush garlic to your liking.
Sauté onions in a non-stick pan with a dash of water, adding ginger paste and garlic as needed. Season with spices like cumin, chili, and turmeric according to your preferences. Once the lentils are cooked, drain and return them to the pot with two cans of diced tomatoes and the onions.
Simmer for 20-30 minutes, then cool and dehydrate. Combine with coconut milk powder, vacuum seal, and label. To rehydrate, add boiling water, let rest for 10 minutes, and stir in coconut oil. Adjust the water quantity for your desired consistency. A delightful and spicy 9 out of 10 dish.
2. Spaghetti Bolognese:
Ingredients:
Angel Hair Pasta
Pasta Sauce
Beef Mince
Pine Nuts
Olive Oil
Parmesan
Instructions:
This classic dish was our favorite on the trail. Opt for freeze-dried beef and quick-cook pasta to save time. Package pasta, sauce, and beef in a sandwich bag, and don't forget to pack Parmesan cheese and extra virgin olive oil for extra flavor.
To prepare, rehydrate the beef with boiling water for 10 minutes, then add tomato powder and more boiling water as needed. Cook pasta, drain, and combine with sauce. Top with oil, pine nuts, and Parmesan cheese for a satisfying 9.5 out of 10 meal.
3. Minestrone Soup:
Ingredients:
Peas, Corn, Green Beans, Broccoli, Mushrooms, Carrots
Angel Hair Pasta
Tomato Paste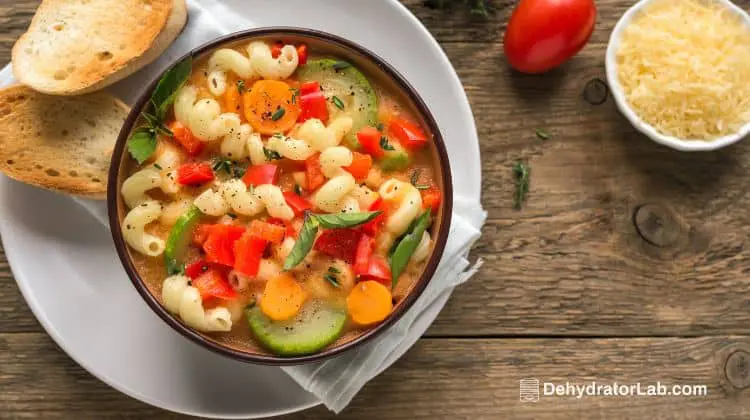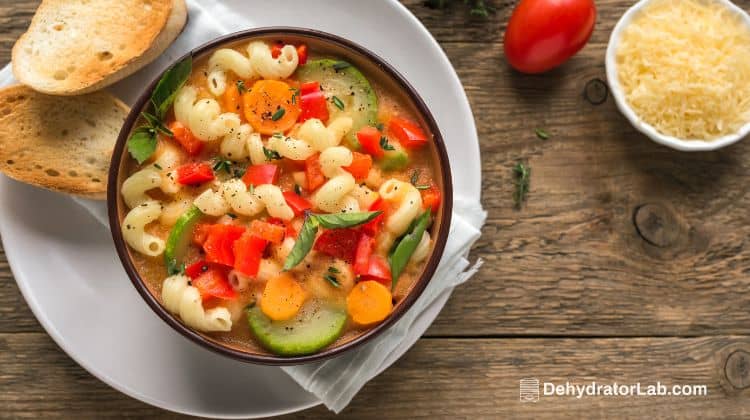 This veggie-packed soup is perfect for adding nutrients on the trail. Combine a quarter cup of each veggie for two people, along with basil, chili, salt, half a cup of pasta, pine nuts, and tomato paste. Rehydrated veggies and the added Parmesan make for a delightful and spicy 9 out of 10 dish.
4. Couscous Delight:
Ingredients:
Couscous sachet
Mini chorizo
Sultanas
Pine nuts
Olive oil
For a quick and easy meal, I used pre-seasoned couscous sachets from the store. Boil water and soak the couscous, or try cold-soaking for a change. Add mini chorizo sausages, olive oil, and give it a good stir. This couscous delight scores a 9.5 for me!
5. Instant Mash Medley:
Instant mashed potatoes are a fast, simple, and affordable option. You can customize it with beef jerky bits, peas, corn, soy protein, or even baked beans and gravy for a heartier meal.
6. Creamy Bacon Pasta:
Ingredients:
Creamy bacon
Spinach
Mushrooms
Milk powder
Pasta is always a go-to choice. Enhance this dish with milk powder, mushrooms, and spinach for a delicious twist.
7. Miso & Black Bean Noodles:
Ingredients:
Black bean noodles
Broccoli
Zucchini
Lentils
Mushrooms
This healthy option features broccoli, zucchini, protein-packed black bean noodles, lentils, and mushrooms.
Vacuum seal all ingredients together, then add miso paste to boiling water before stirring in the vegetables. Wait 10 minutes, and enjoy this flavorful dish. It's a solid 8.5 in my book, as it tastes quite healthy.
8. Quinoa Coconut Chili:
Ingredients:
Pistachios
Green beans
Peas
Lentils
Zucchini
Corn
Carrot
Quinoa is a nutritious seed full of fiber, protein, vitamins, and minerals. It's an excellent carb source for hiking. I found dehydrated and seasoned quinoa at the store, added various veggies, and the result was a delicious, satisfying meal.
9. Polenta Surprise:
Ingredients:
Italian-flavored polenta
Soy protein
Milk powder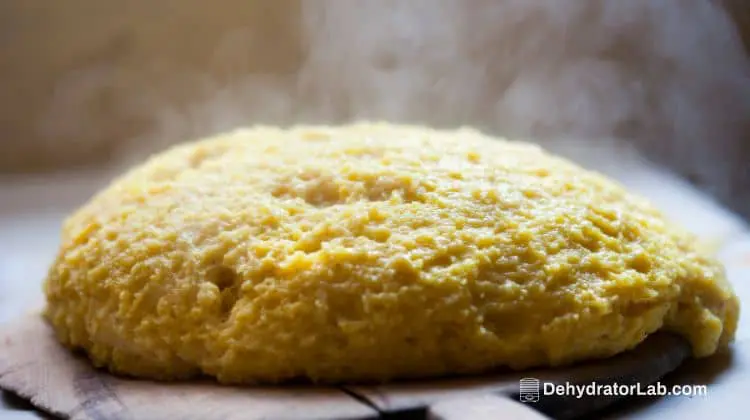 Often underrated, polenta is a great gluten-free option made from ground cornmeal. Add two tablespoons of milk powder for creaminess and some soy protein for extra nutrition. Polenta surprise is tonight's choice, earning a solid 7.
10. Super Spinach Pasta:
Ingredients:
Creamy cheese
Spinach powder
Zucchini
Mushrooms
Pine nuts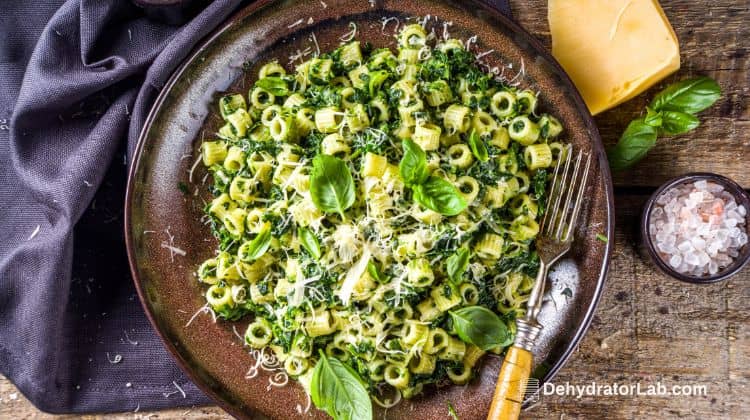 For another pasta dish, try this super spinach creation. I was unsure how the spinach would rehydrate, so I opted for spinach powder, resulting in a vitamin-rich, delectable meal.
Thing to Keep in Mind
Remember that fat doesn't dehydrate well. Avoid including fat content like oil, cream, avocado, and coconut in the food you plan to dehydrate.
For a convenient way to carry oil, parmesan, and nuts, consider using sample sachets. You can purchase 100 of these online for about five dollars and fill them with your chosen ingredients. Seal them with a vacuum sealer or a hair straightener.
When vacuum sealing your meals, beware of sharp foods that may puncture the plastic. To protect your food, wrap it in baking paper first.
Consider making a cozy to insulate your pot and conserve gas. Use a cool bag from your grocery shopping to create one. Plenty of online tutorials can guide you through the process.
Test your gear and recipes before hitting the trail. Sample your food to ensure it's both tasty and functional.
To clean your pot, a small sponge is all you need – no detergent required.
Conclusion
Dehydrating food is an efficient and practical way to prepare meals for hiking adventures. With the right techniques, recipes, and preservation methods, you can enjoy nutritious and delicious meals on the go.
I hope these recipes and tips make your hiking adventures even more enjoyable. Happy trails!
Eric is the owner, author, content director and founder of dehydratorlab.com. He is the lead architect and the main man in matters concerning dehydrators, their accessories, guides, reviews and all the accompaniments.Whenever he is not figuring out simple solutions (hacks) involving cookery and their eventual storage, you will find him testing out the different types of dehydrators, to bring us the juicy details regarding these devices.He is a foodie enthusiast, pasionate about making jerky has a knack for healthy and tasty food and won't hesitate to share out any ideas that might be of value around this subject.